Hello, dear friends!
This year was a memorable one. I met so many wonderful kind-hearted people!
Last winter I took a watercolor class with a very talented artist Molly Murrah. Molly helped me plunge into still life studies and discover new features of watercolor, that I haven't been able to grasp on my own. I also made new friends who inspired me to take bolder steps towards my goals. Those 3-hour-long classes at Tsuga Fine Art Gallery became my refuge to slow down and absorb new knowledge in peace and quiet. Here are some studies from the class.
In March I attended a watercolor demo by two amazing artists Alvaro Castagnet and Ron Stocke at Daniel Smith, Seattle. Although very distinct, both Ron and Alvaro have free-flowing style of painting, which fascinates me. On the side note, they are both very charming - how can you not fall in love with watercolor after witnessing Ron and Alvaro at work, is beyond me :)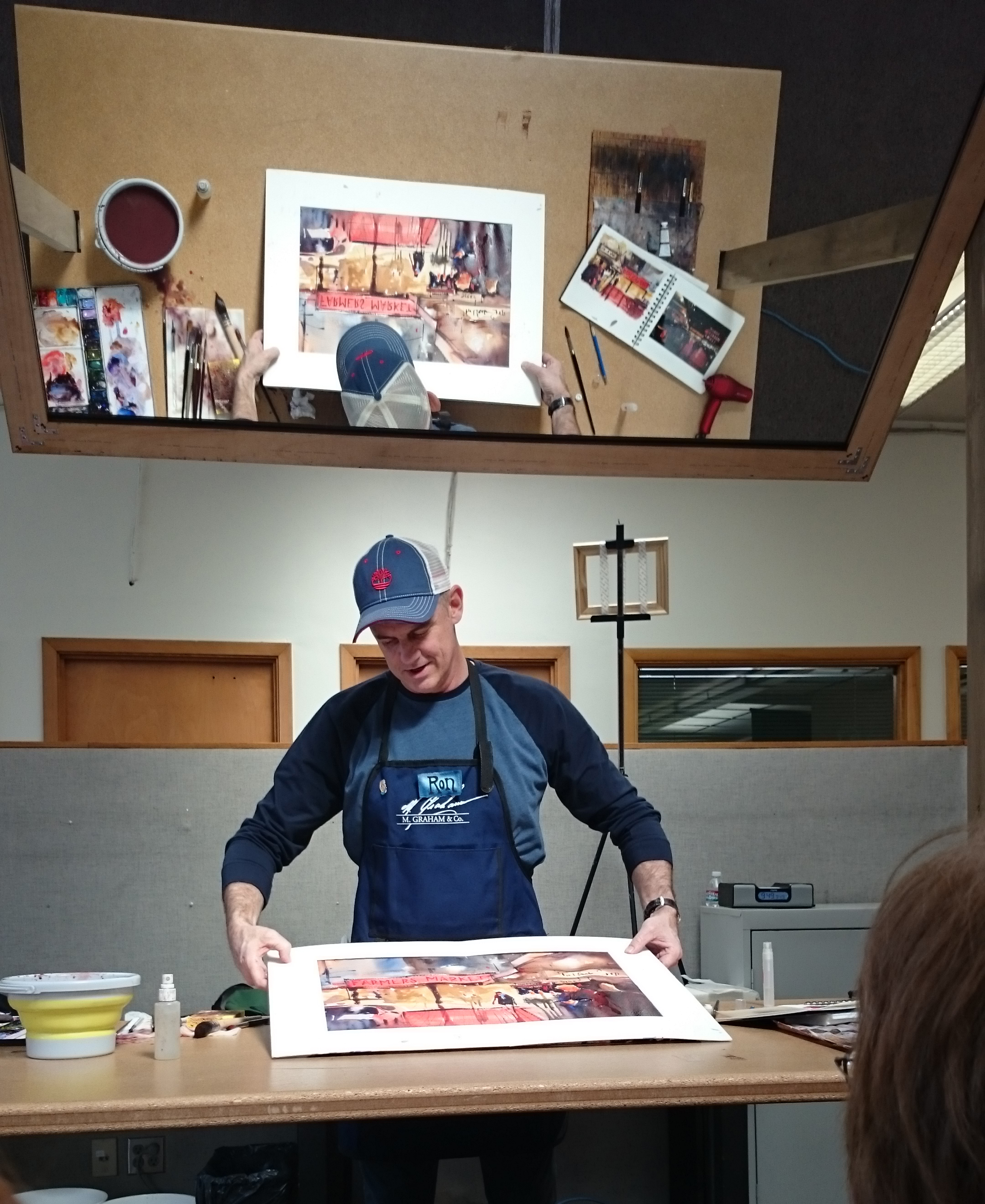 In April I attended a Schoolism Live workshop. I bought the pass in December of 2015, can you imagine? So, I was very excited to attend and meet artists, whom I admired for years online, in person. It was a two day workshop with saturated and energizing talks given by Robert Kondo and Dice Tsutsumi from Tonko House (Have you watched "The Dam Keeper" yet?), Mike Yamada, Marcelo Vignali, Terryl Whitlatch and Bobby Chiu himself. Although many of the speakers work in animation and movie industry, their tips on storytelling flow, composition and character design can be applied to picture book realm as well. These two days were a turning point for me. They breathed so much energy and purpose into me, that I spent the rest of the year doing twice as much art as I usually do. And I also was able to figure out my goals, using Bobby Chiu's method of imagining your future self and tracing back the steps you need to take to get there. If you are able, I highly recommend attending their Seattle workshop in March 2017.
In September I took a "Illustrating Picture Books" class with amazing Dr. Mira Reisberg and awesome Knopf/Random House editor Julia Maguire. This was an avalanche of knowledge and challenging 5 weeks of sketching, thumb-nailing, character design and putting together a dummy book! I learned a lot thanks to my fellow peers' critique and kind advice, webinars and one-on-one consultations, and I am still reading through all the invaluable class materials. But, most importantly, I connected with a lot of good supportive artists, whose creative advice I can now count on when I need one.
In November I published my first picture book "Fishing for Turkey" with a talented YA author N.A. Cauldron. When I got the manuscript of the story in my mailbox, I liked it at once. The rhyming story was full of action, twists and turns, and humor - I could see some of the double-page spreads in my head already. Of course, imagining is easier, than arranging a dozen of characters on paper, but we got through it and released the book before Thanksgiving (it's important - the story takes place during the holidays!). N.A.Cauldron was very kind, patient and understanding towards my creative process. And I hope that some time in future if she has another story to tell, she will remember me ;) The book - hardcover, paperback and Kindle edition - is now on Amazon.
Ah, what a year...
Thank you for following my creative journey! I'm wishing you lots of love, happiness and unforgettable sweet moments with loved ones.
Merry Christmas and Happy New Year!